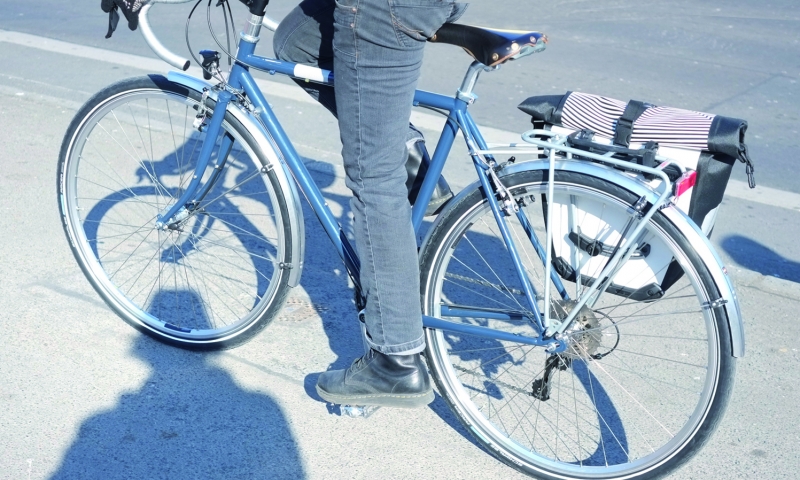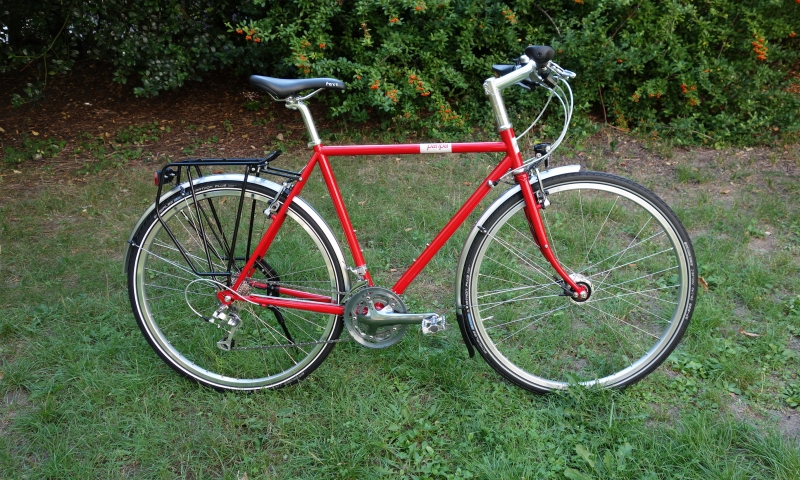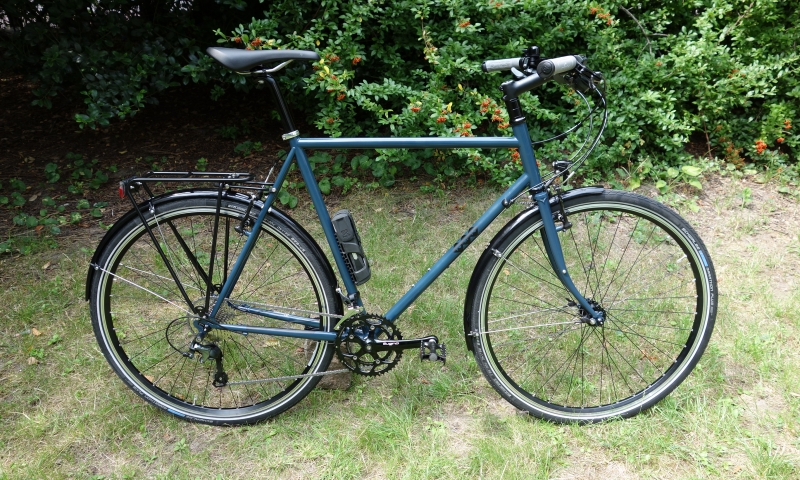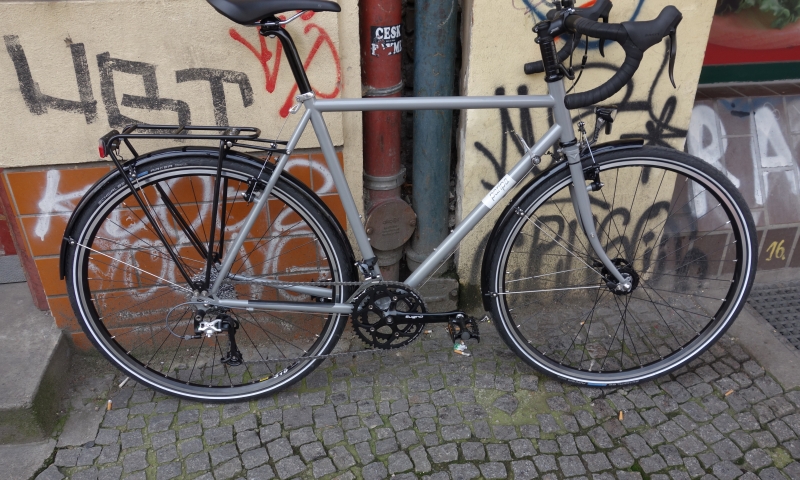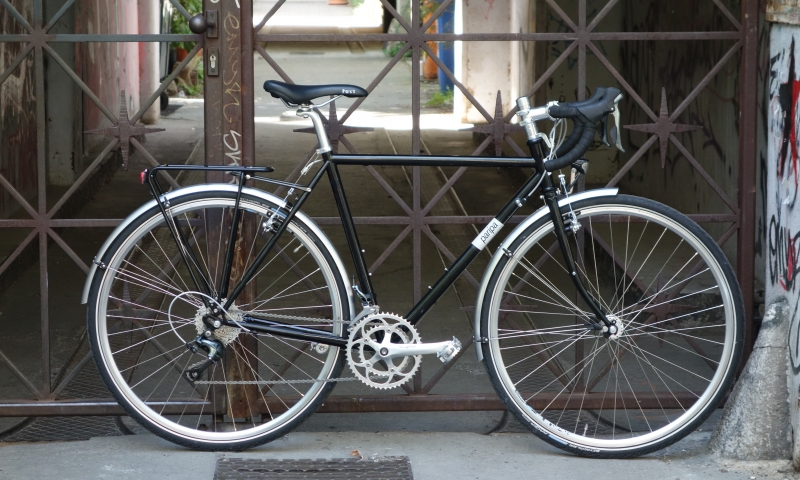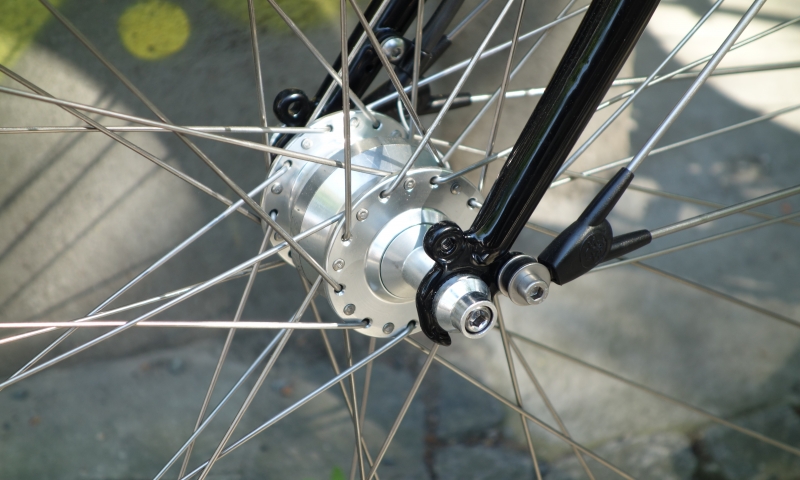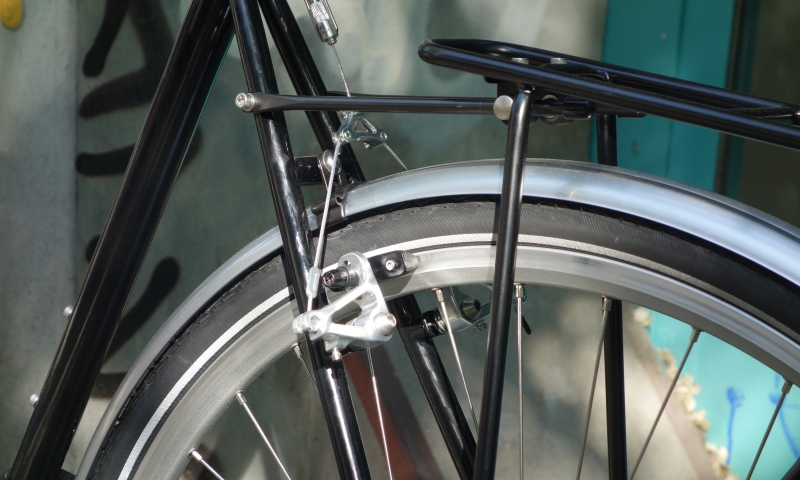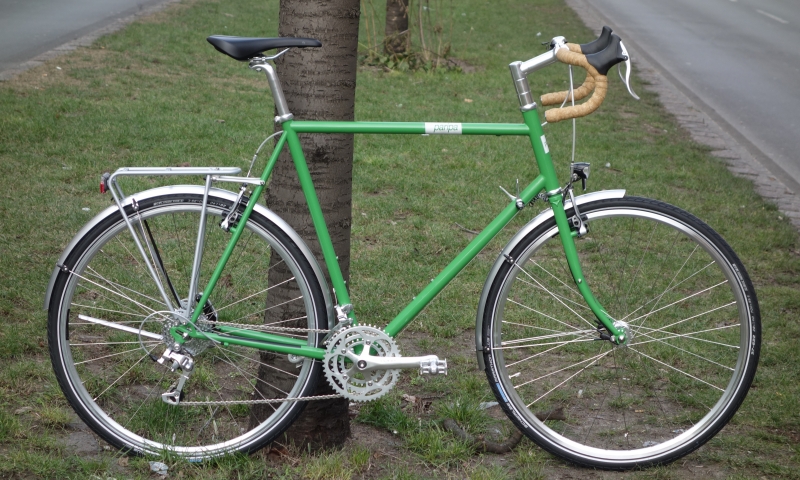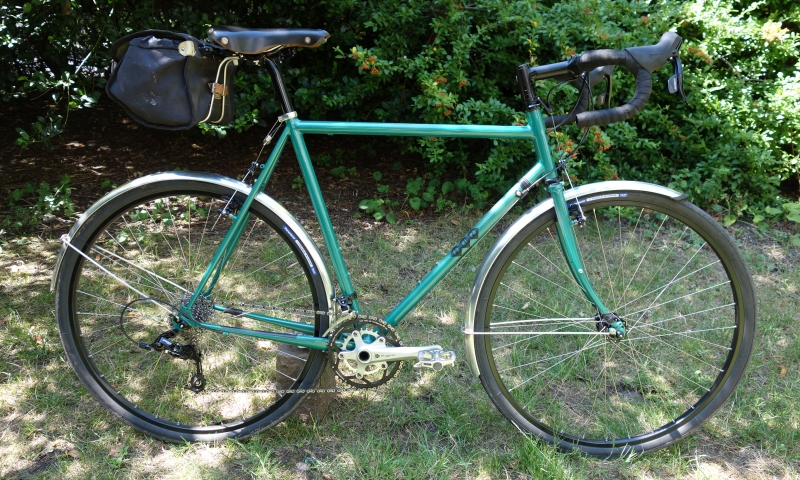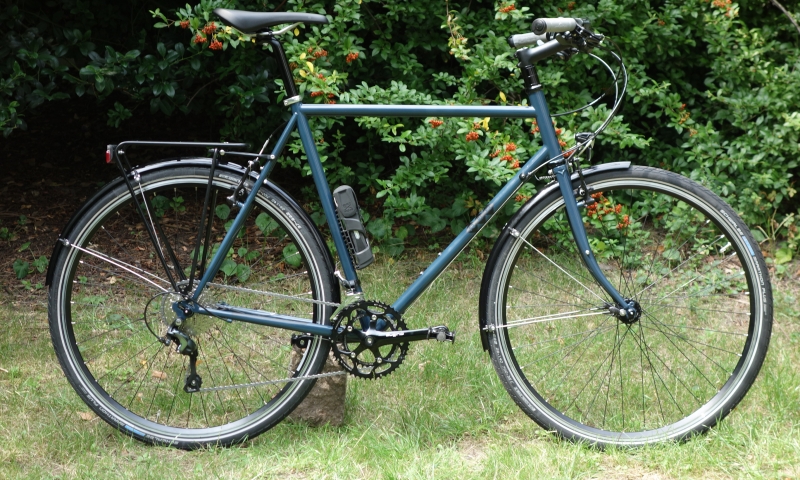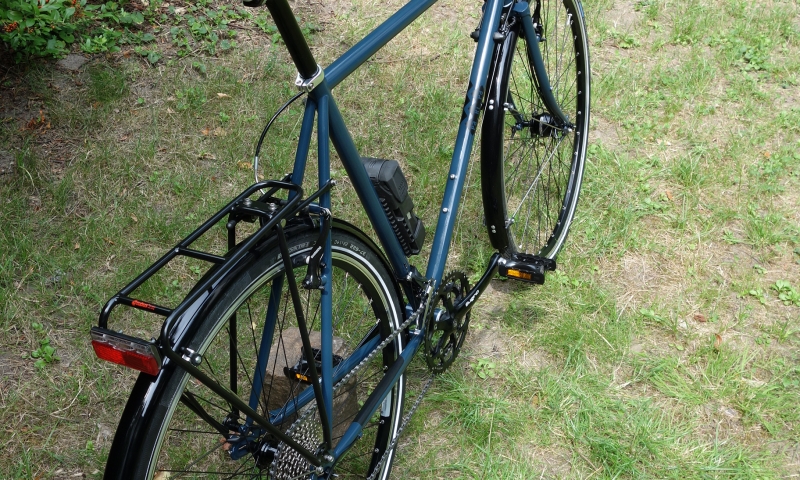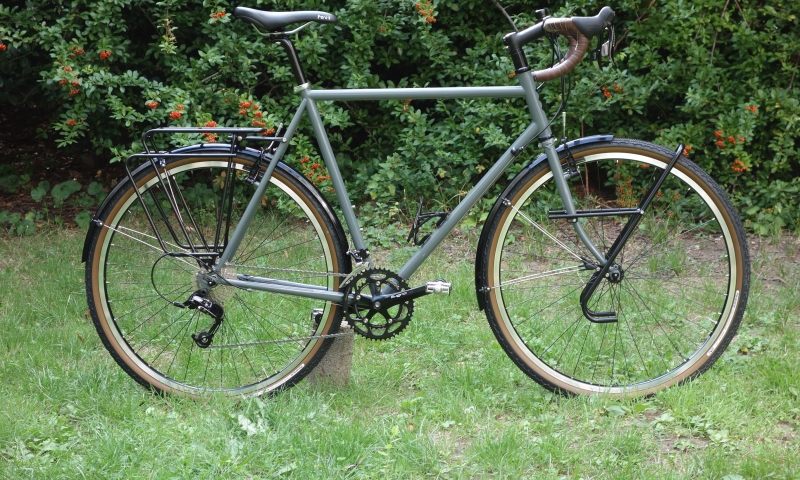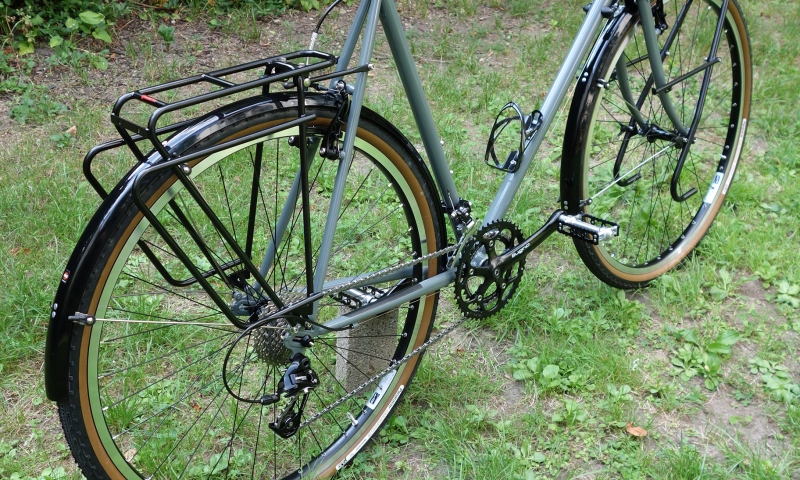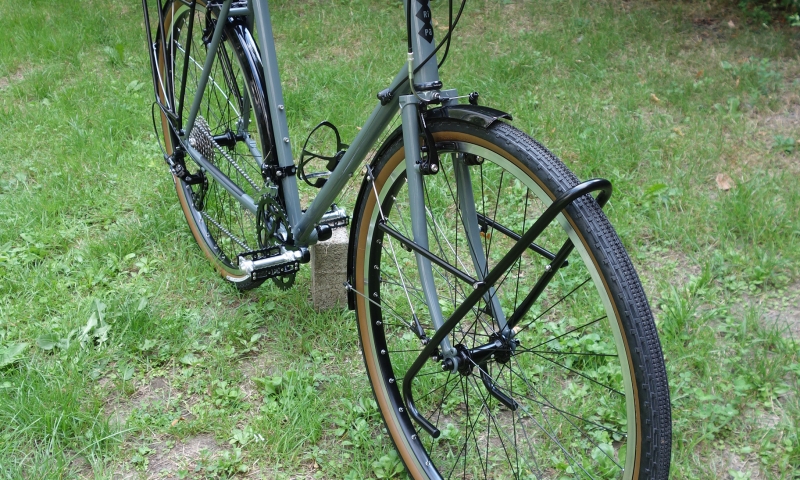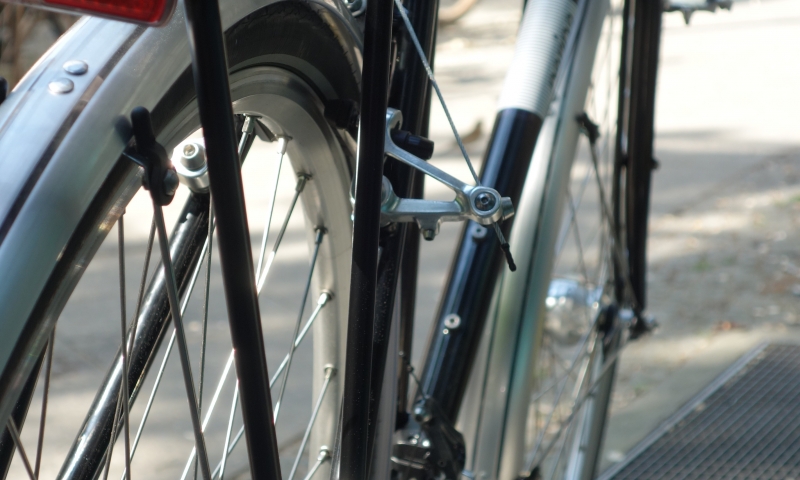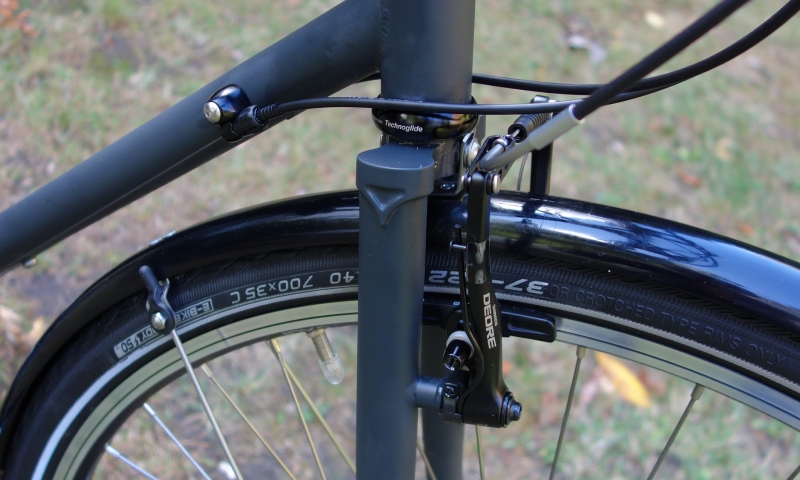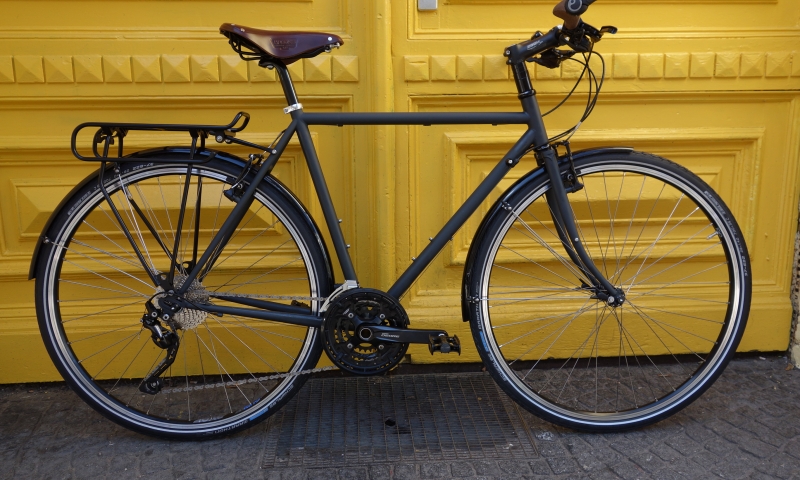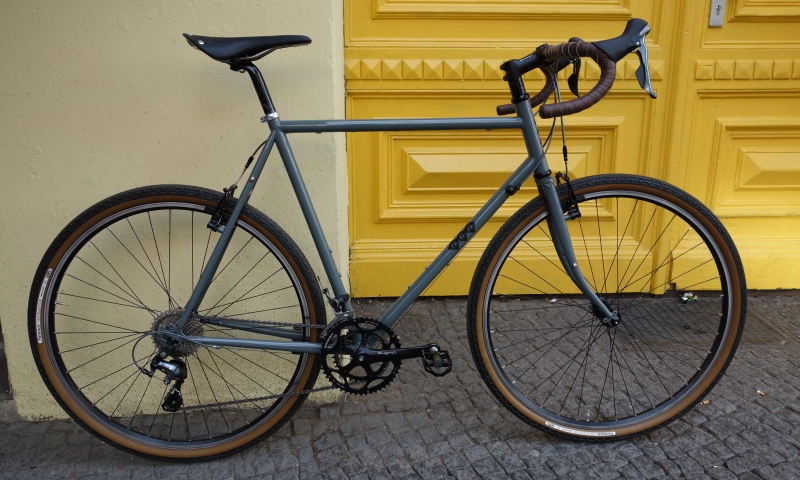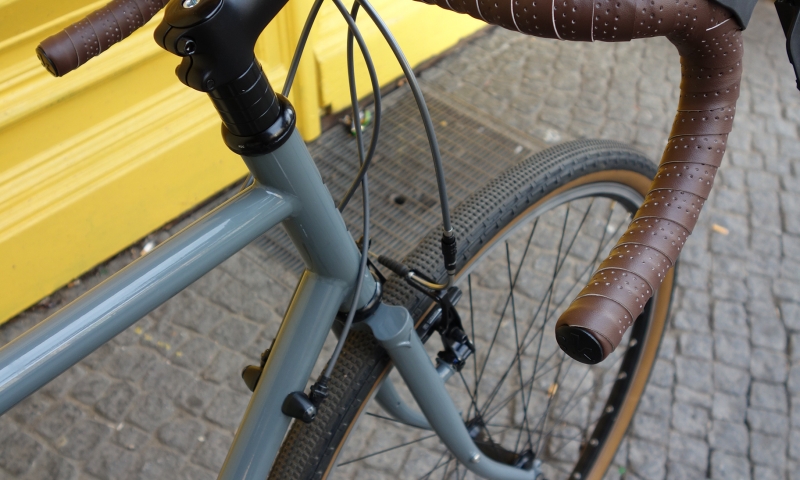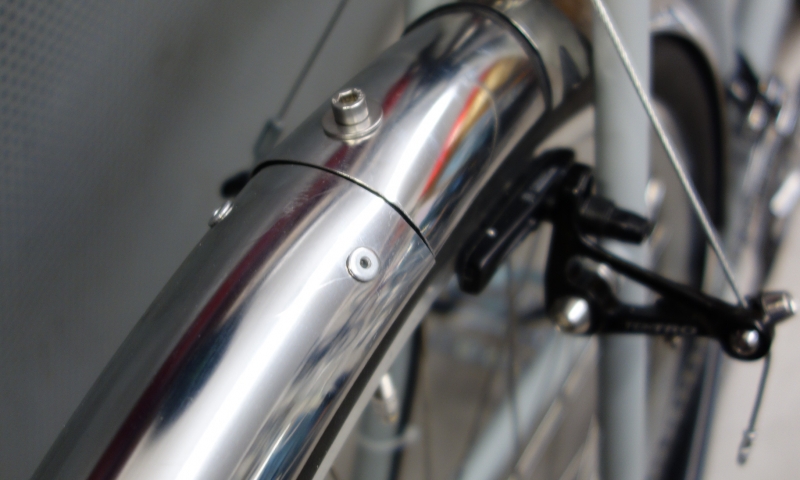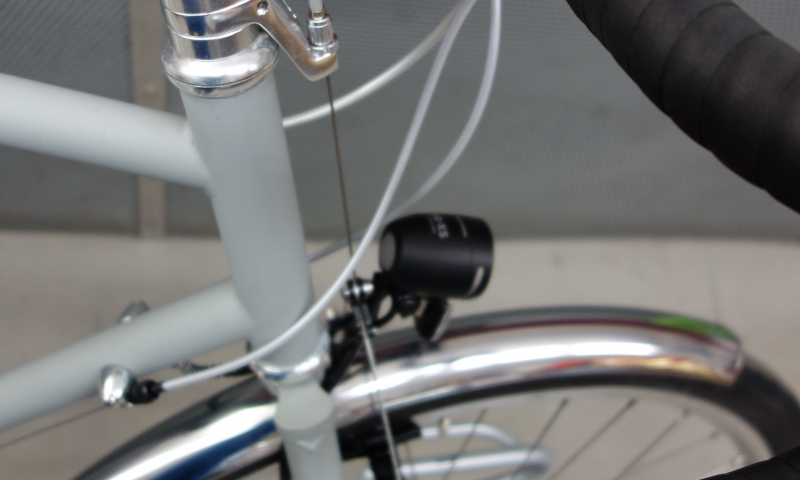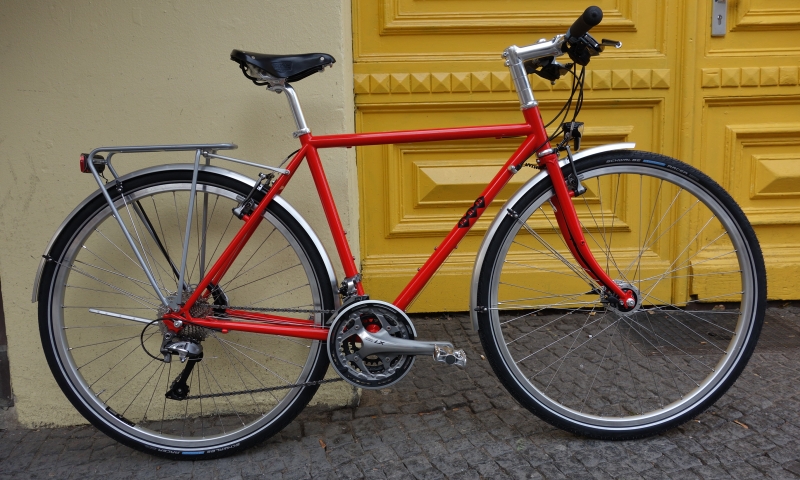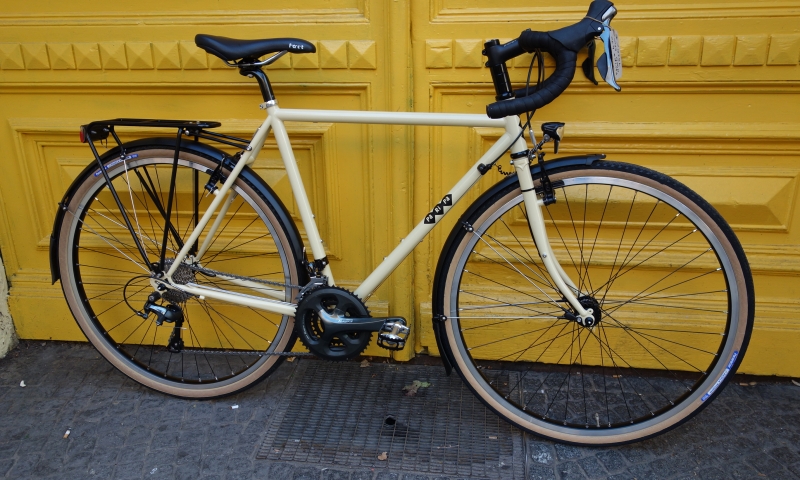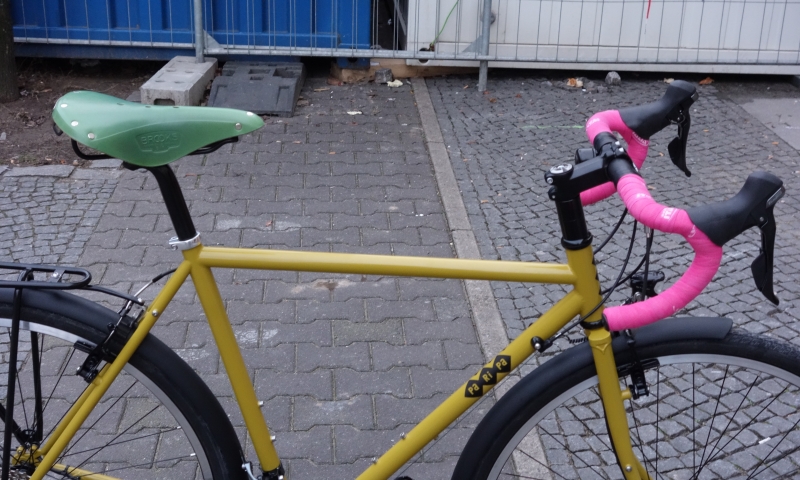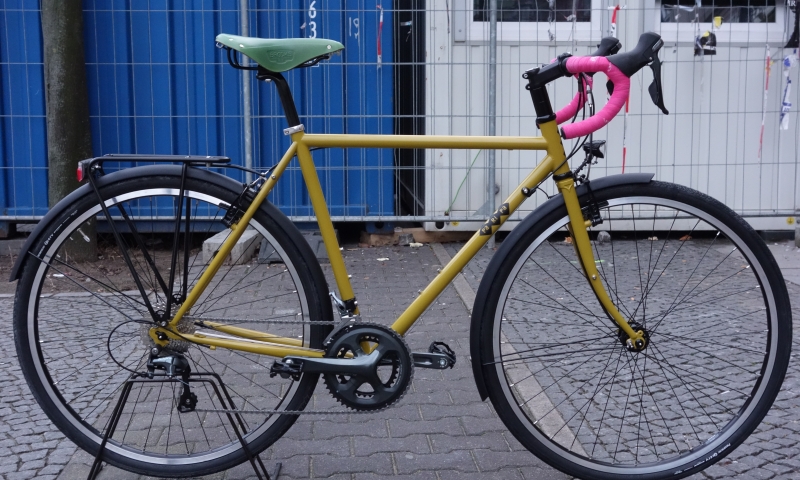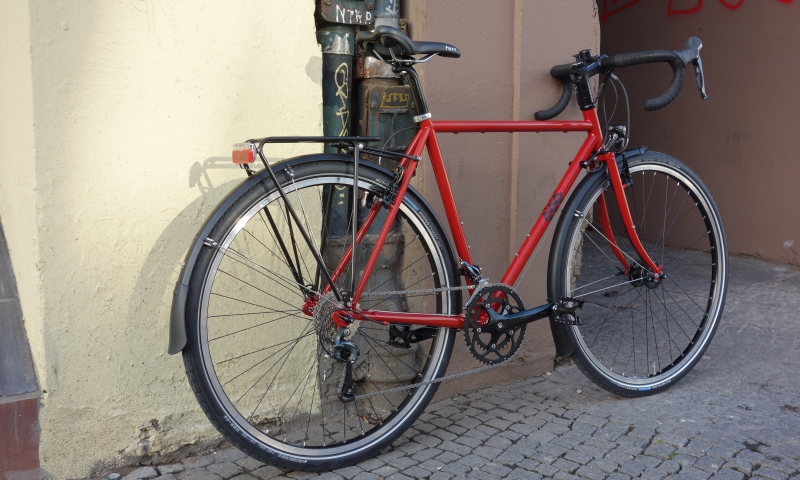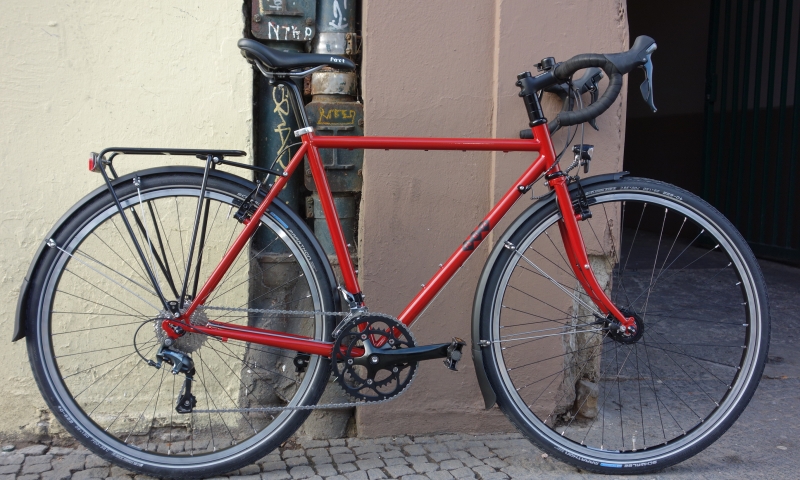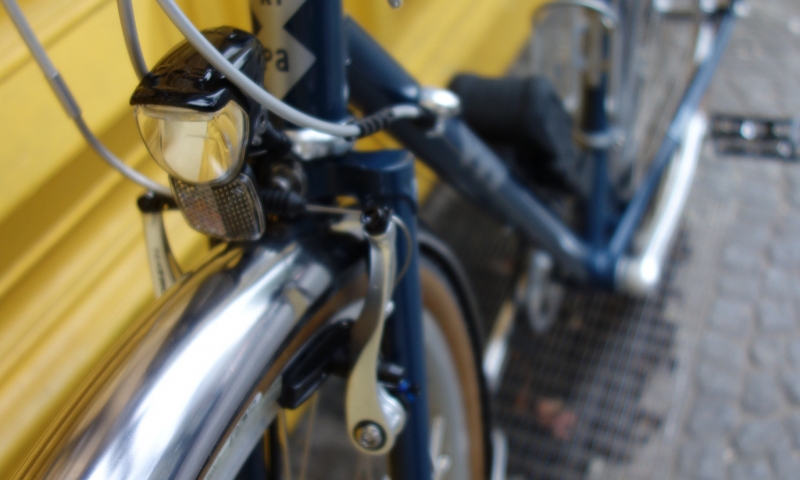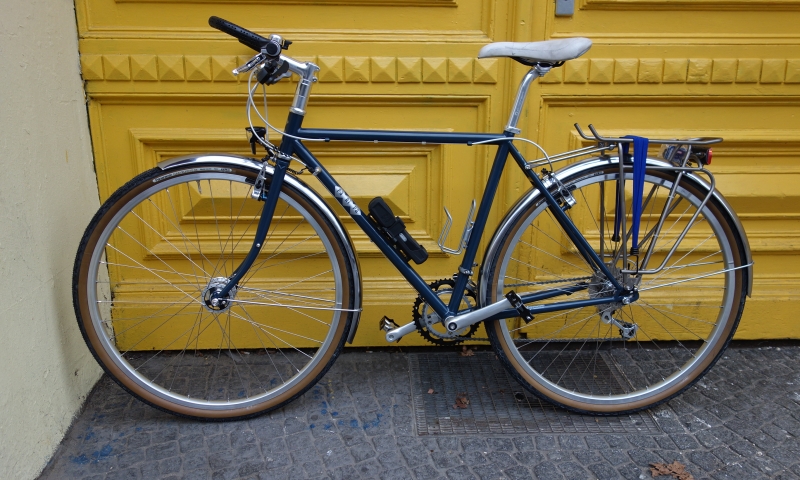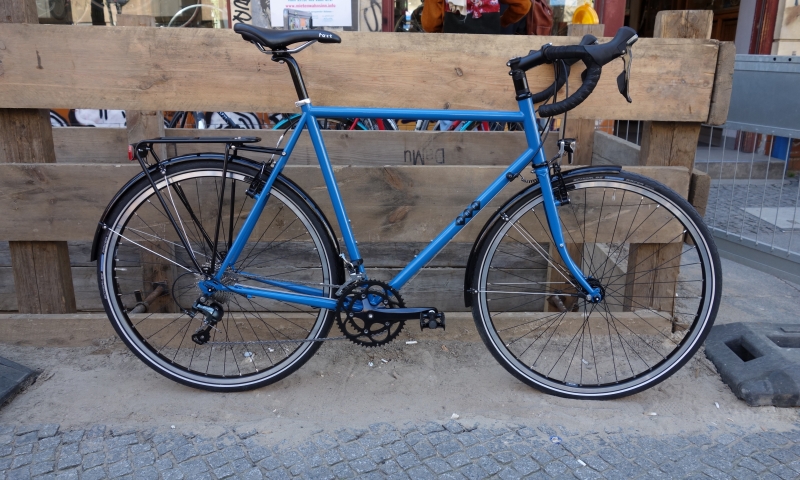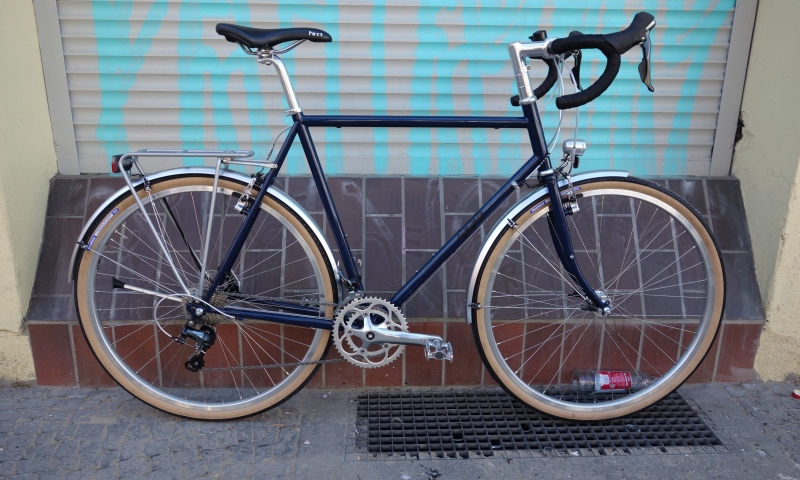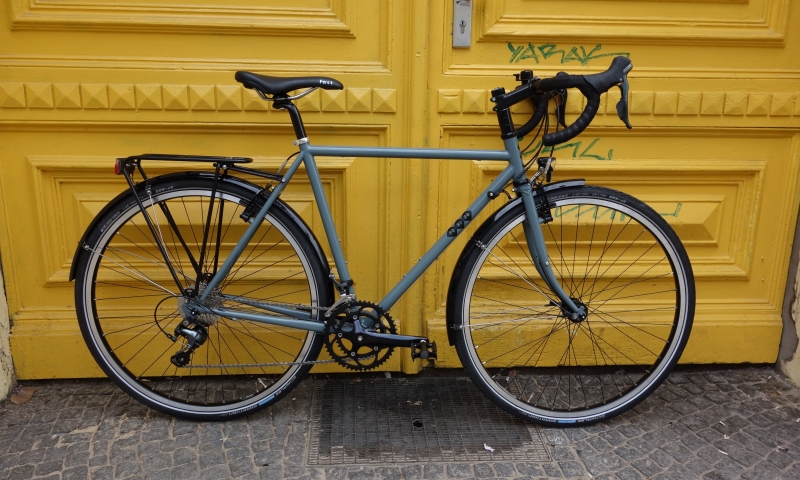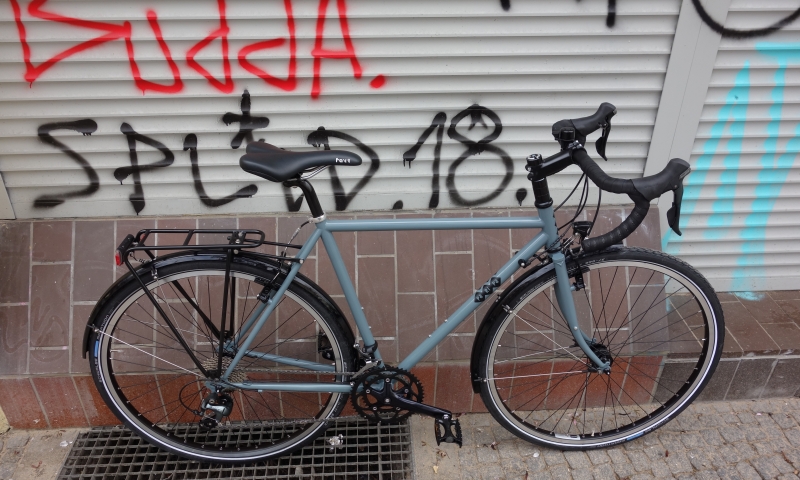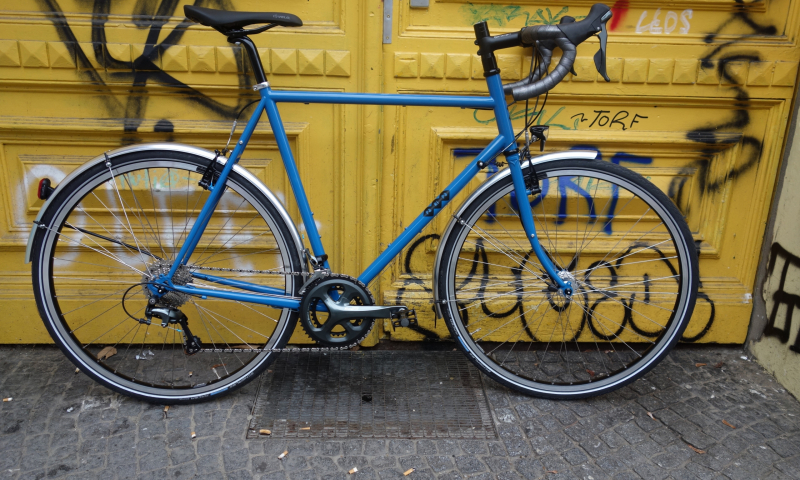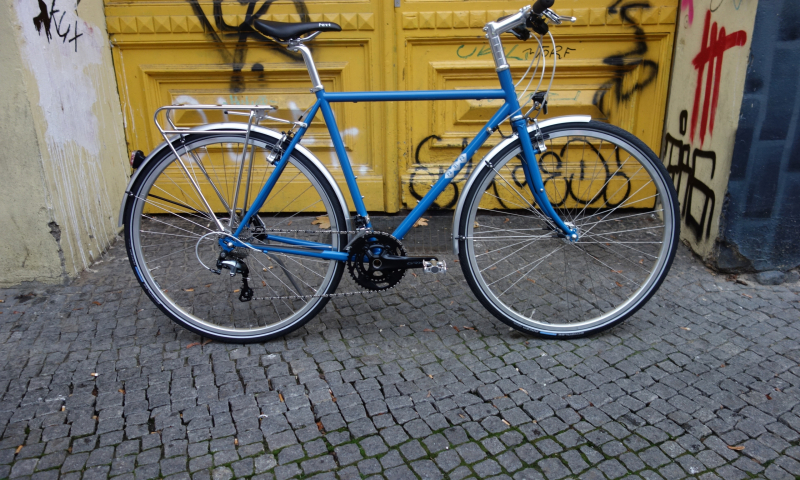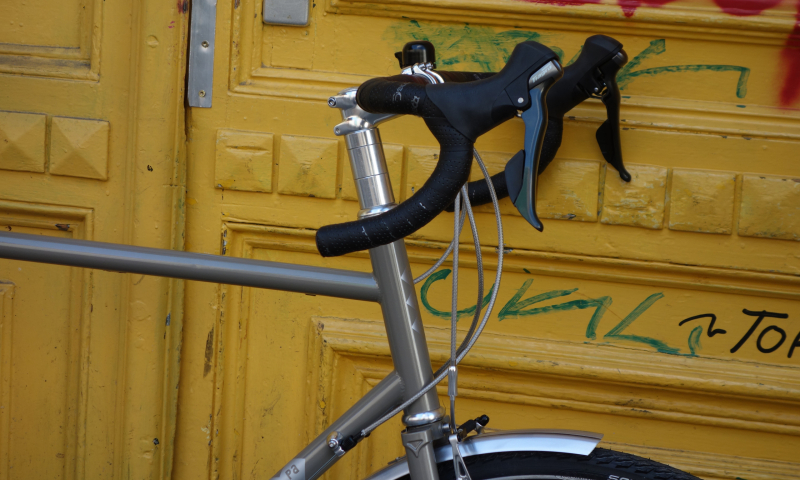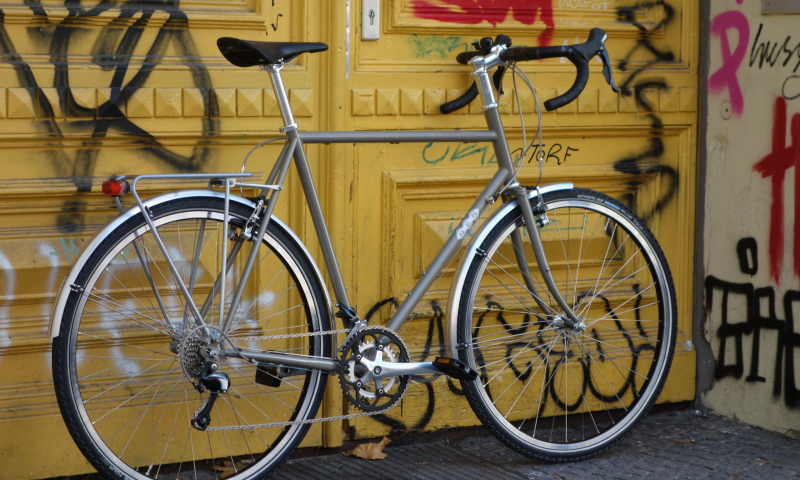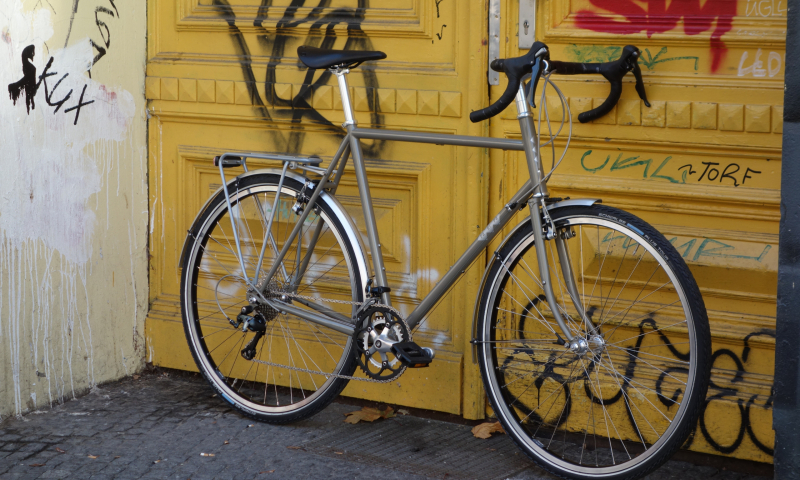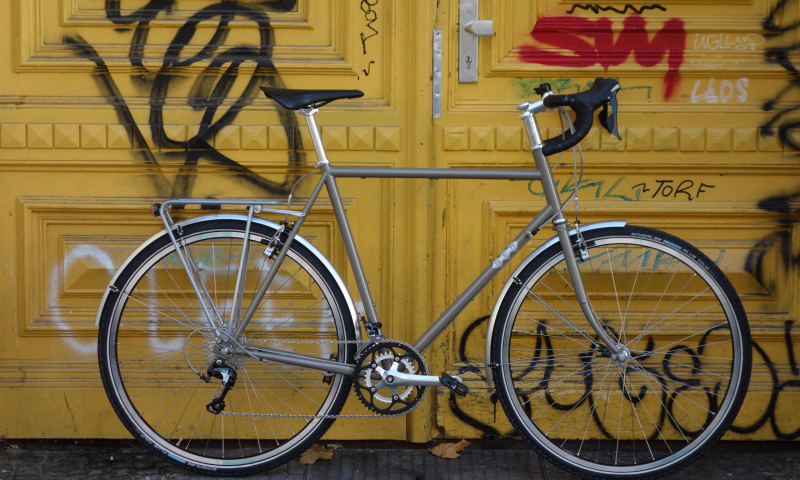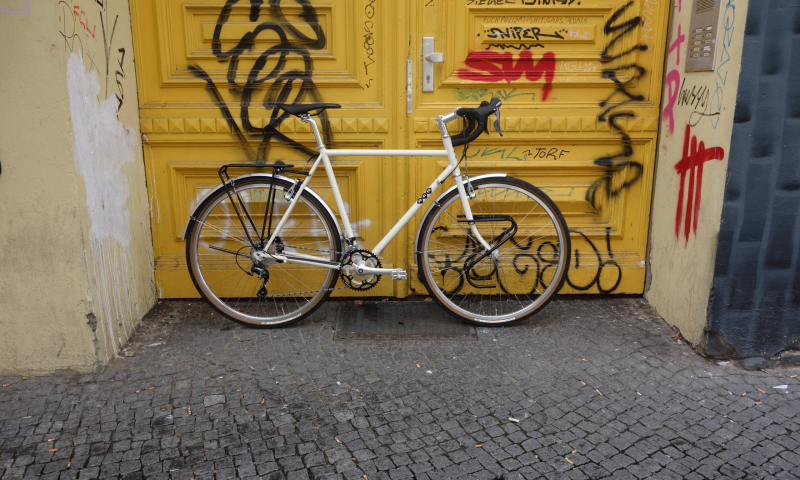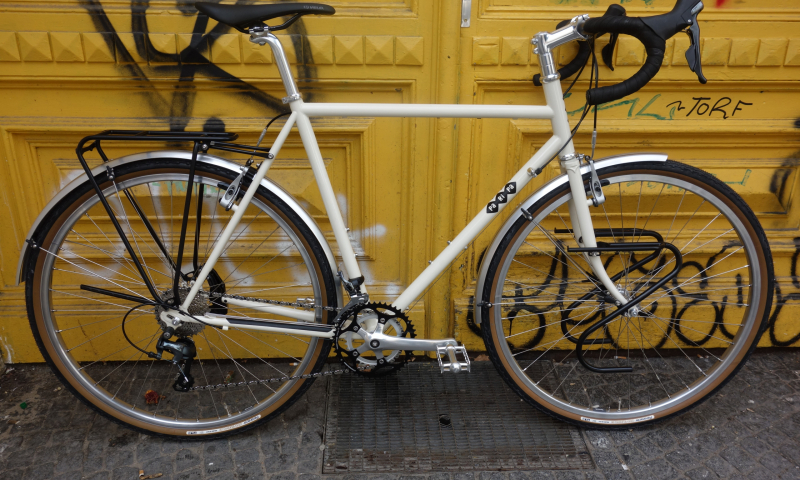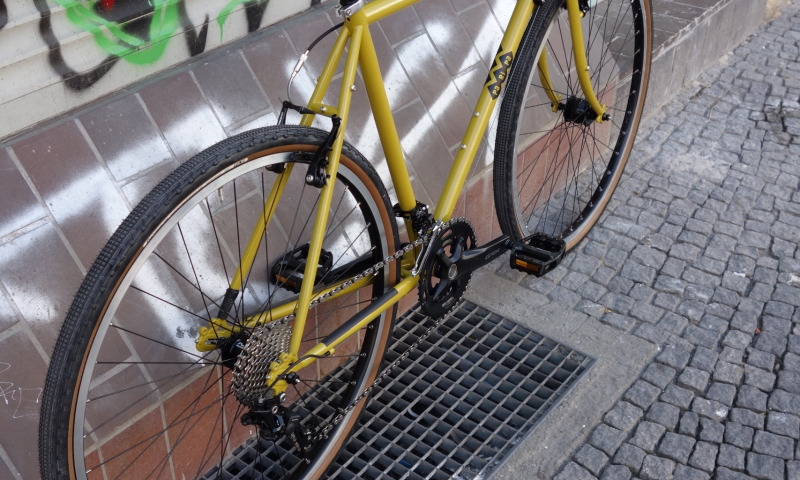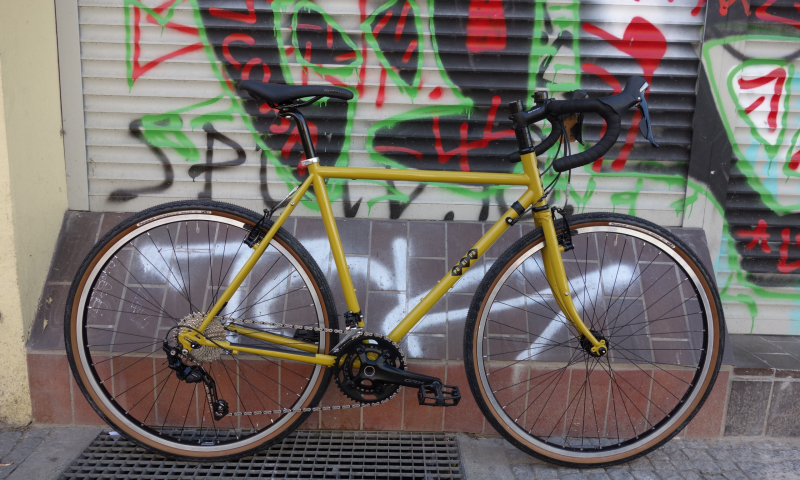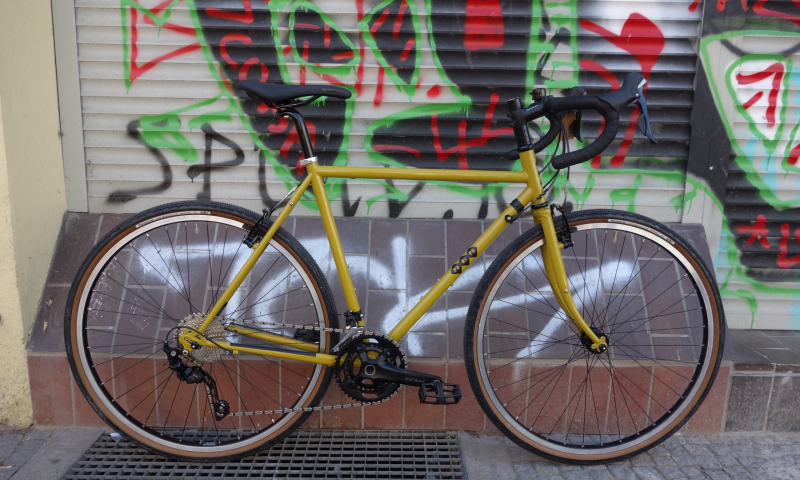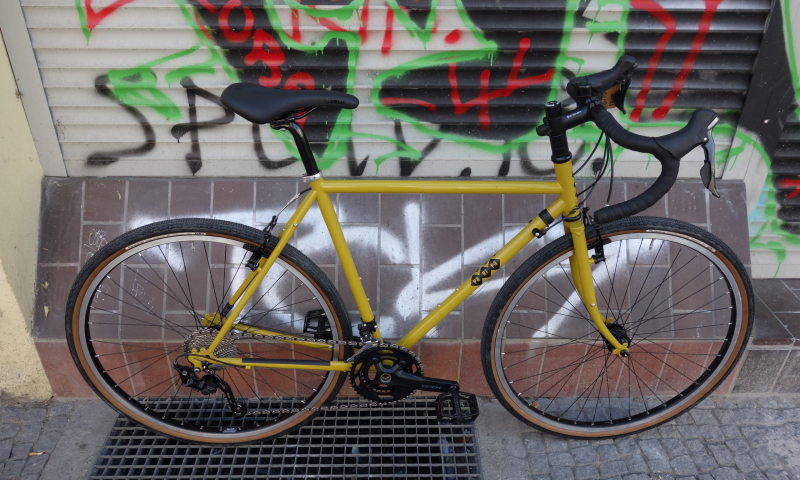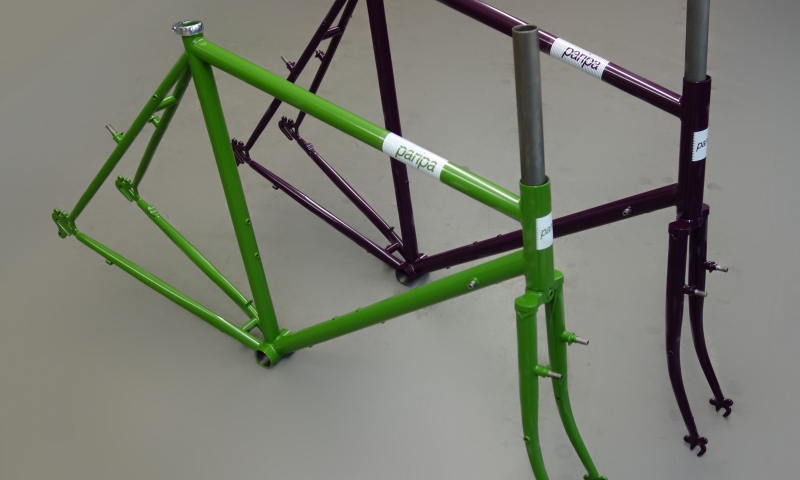 Paripa is our own brand. We have developed the JWD as a true do-it-all bike.
As a touring bike, the Paripa JWD is a real chameleon: straight ahead when fully loaded, but lively and fast without luggage.
You can buy it as a complete bike or have it put together individually.
Frame and fork are powdercoated in RAL classic colors as desired!
We recommend the following standard equipment after careful consideration:
Frame & Fork: PARIPA JWD 4130 crmo
Headset: Tange Cartridge
Gearing: Shimano Tiagra 2×10 or 3×10
Hubs: Novatec / Shutter Pv-8
Chainset: Tiagra 50/39/30T
Pedals: MKS Sylvan Touring
Brakes: Shimano Mini V-brakes
Brake Levers: Tiagra STI / Tektro
Rim: double wall aluminum with eyelets
Spokes: Stainless Steel
Tires: Schwalbe Marathon Racer
Handlebar: Procraft RR compact
Stem: Kalloy Alu Ahead
Grip Tape: Deda cork
Seatpost: Alloy patent
Saddle: Fact
Rack: Tubus Vega
Mudguards: SKS Bluemels 45mm
Lighting:
– Hub Dynamo: Shutter PV-8
– Headlamp: B&M Eyc T
– Taillight: B&M Toplight Line Plus
Weight: from 13.5 kg

Price flatbar: 2450, – €
Price dropbar: 2600, – €
Options:
Lighting: SON complete + 230,00 €
– Hub Dynamo SON 28
– Headlamp: SONedelux II
– Taillight: SON rear light
Handlebar:
-6 ° alloy – 0,00 €
Saddle:
Brooks B17 leather saddle + 120,00 €
Tires with extra puncture protection:
Schwalbe Marathon Plus 10,00 €
Fenders:
Gilles Berthoud stainless steel + 100,00 €
Technical specifications
Paripa JWD frame
Frame heights: 50, 53, 56, 59, 62 cm (center bottom bracket measured to top of top tube).
Tube set: Sanko 4130 CrMo steel, main tubes double butted, TIG welded, forged fork crown
Dropouts: Forged semi-horizontal (with set screws to define the position of the rear hub in the dropout for use with derailleur). The installation width is 132.5 mm, so that 130 & 135 mm hubs can be used.
Brakes: fits all kinds of V-brakes and Cantilever brakes (Magura hydraulic rim brakes, depending on the with of the rims)
Braze-ons: eyelets for front and rear mudguards, front and rear rack, two bottle cages and shift cable guide on down tube for hub gear. shift socket on down tube for shift lever or routing. 4 mm holes in down tube and left chainstay for light cable.
Seat tube diameter: 27.2mm
Saddle Clamp: 30.0mm Alu (included)
Head tube diameter: 1 1/8 inch Ahead (screwed at extra charge of 25 €)
Diameter of the derailleur clamp: 28.6mm
Bottom bracket: 68 mm BSA 1.37˝ x 24t
Tire clearance: 40mm with mudguards, approx. 42mm without mudguards depending on the tire manufacturer and the position of the rear wheel in the dropout.
Fork: 4130 CroMo brazed with forged crown and dropouts. Eyelets for fender and low rider. 55mm fork offset.
The frame-sets are available in any RAL color.
Prices: frame & fork raw 650 €, powder coated 750 €.
Frame geometry Paripa JWD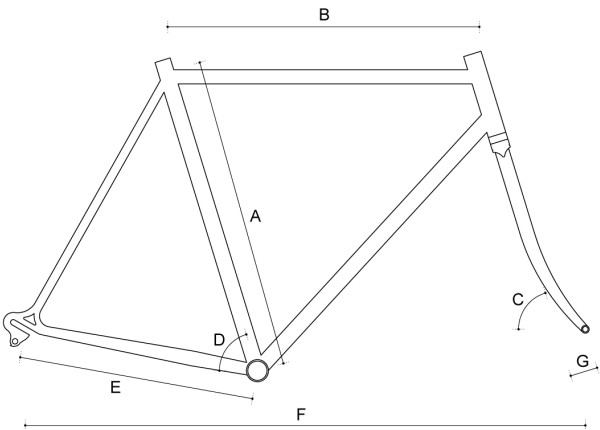 | | | | | | |
| --- | --- | --- | --- | --- | --- |
| A: Frame Height | 500 | 530 | 560 | 590 | 620 |
| Reach | 389 | 385 | 389 | 395 | 406 |
| Stack | 543 | 546 | 573 | 600 | 630 |
| B: Top Tube | 545 | 545 | 565 | 590 | 610 |
| C: Steerer Angle | 72° | 72° | 72° | 72° | 72° |
| D: Seat Tube Angle | 74° | 73° | 72,5° | 72° | 72° |
| E: Chainstays | 445 | 445 | 445 | 445 | 445 |
| F: Wheelbase | 1039 | 1039 | 1041 | 1061 | 1086 |
| Standover Height (32mm Tire) | 771 | 791 | 819 | 846 | 875 |
| G: Fork Rake | 55 | 55 | 55 | 55 | 55 |