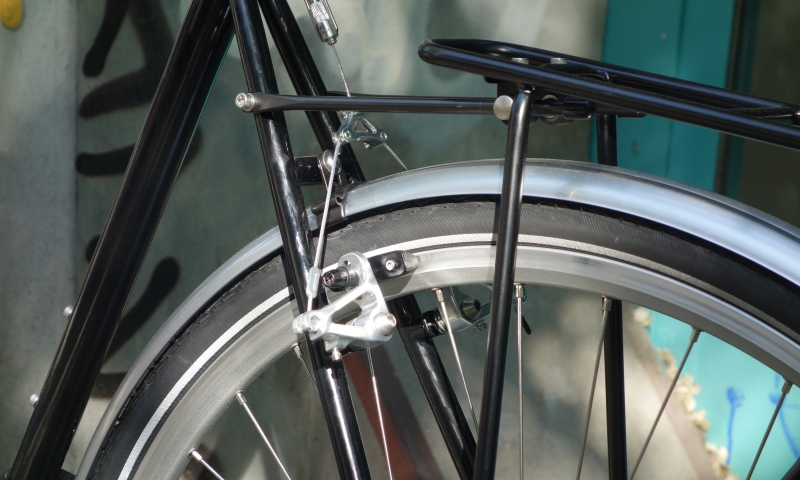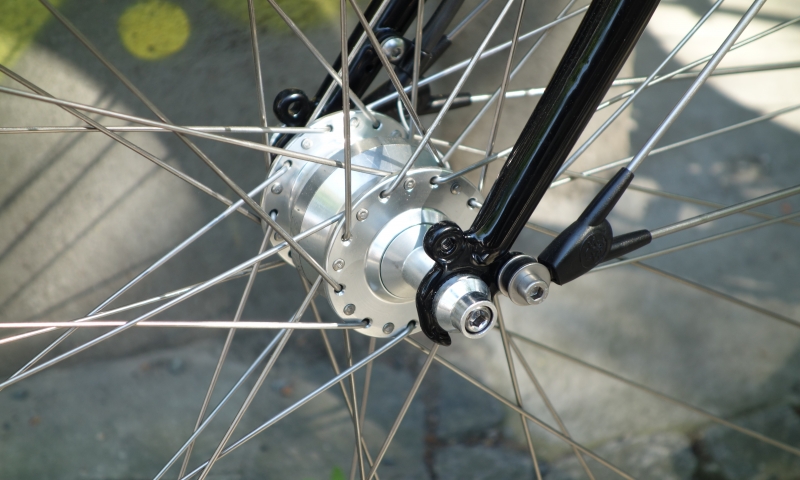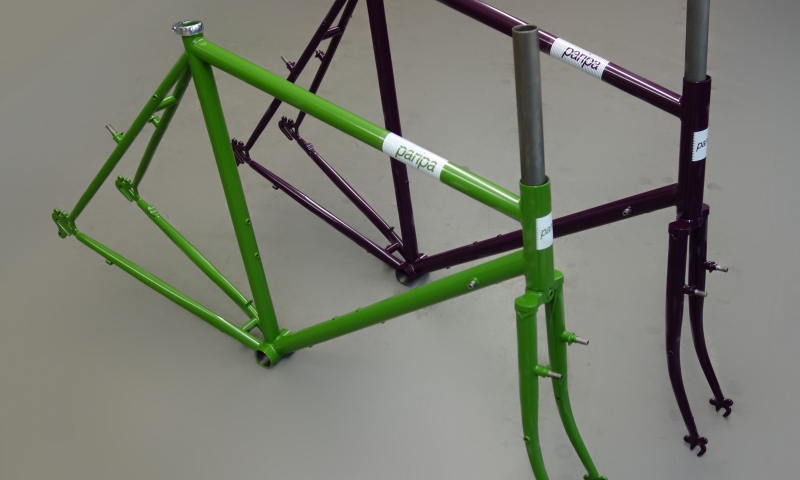 Paripa is our own brand. We have developed the JWD as a do-it-all bike.
In this configuration, the Paripa JWD is an everyday bike that's also fun for the city. Equipped with eight gears, it takes you everywhere between Berlin and the Baltic Sea.
The highest quality Shimano Alfine 8-speed internal gear hub from Shimano is very robust and needs less care than a derailleur equipped bike.
With derailleur, the bike is lighter, yet faster and you can easier repair it yourself.
As a everyday cyclist, you might just need a lightweight, yet stable companion that is fun and requires little care.
You can buy it as a complete bike or have it put together individually.
Frame and fork are powdered in RAL colors as desired!
We recommend the following standard equipment with careful consideration:
Paripa JWD 8-speed derailleur
Fast and easy, with the comfort of 8 gears you are well served in or around Berlin! We deliberately chose 8 gears instead of 9, 10 or 11 sprockets. Cassette and chain are thicker, which makes all parts more forgiving and easier to adjust, and it's also more stable!
Frame: PARIPA JWD
Fork: PARIPA JWD 1 1/8 inch Ahead
Headset: Tange Cartridge
Shifter: Shimano 8-speed
Derailleur: Microshift R10
Cassette: Shimano HG51 12-28 teeth
Chain: KMC X8
Front hub: Shimano Deore
Rear hub: Shimano Deore
Price: 1900,00 €
Paripa JWD 8 speed hub gear
We chose Shimano's Alfine 8 because this hub is light (running) and very low maintenance. In addition, the rear wheel can be easily installed and removed. It has a transmission range of 307% and is only available with freewheel. Shimano Alfine hubs offer high gear comfort and gearshifting. A smooth cadence, which allows comfortable driving over longer distances, is no problem.
Frame: PARIPA JWD
Fork: PARIPA JWD 1 1/8 inch Ahead
Headset: Tange Cartridge
Shifter: Shimano Alfine 8
Chain: KMC X610
Front hub: Novatec
Rear hub: Shimano Alfine 8
Price: 2000,00 €
Other parts (both versions)
Bottom bracket: Neco 4-square
Crankset: Forged 44 teeth
Pedals: MKS IC lite
Brakes: Shimano T4000
Brake Lever: Tektro
Rim: double wall aluminum with eyelets
Spokes: stainless
Tire: Schwalbe Marathon Racer
Handlebar: Alu
Stem: Alloy ahead
Grips: Hand-Eez rubber
Seat post: alloy patent
Saddle: Velo
Mudguards: SKS Bluemels
Weight: 13.00 kg
Technical specifications
Paripa JWD frame
Frame heights: 50, 53, 56, 59, 62 cm (center bottom bracket measured to top of top tube).
Tube set: Sanko 4130 CrMo steel, main tubes double butted, TIG welded, forged fork crown
Dropouts: Forged semi-horizontal (with set screws to define the position of the rear hub in the dropout for use with derailleur). The installation width is 132.5 mm, so that 130 & 135 mm hubs can be used.
Brakes: fits all kinds of V-brakes and Cantilever brakes (Magura hydraulic rim brakes, depending on the with of the rims)
Braze-ons: eyelets for front and rear mudguards, front and rear rack, two bottle cages and shift cable guide on down tube for hub gear. shift socket on down tube for shift lever or routing. 4 mm holes in down tube and left chainstay for light cable.
Seat tube diameter: 27.2 mm
Saddle Clamp: 30.0 mm Alu (included)
Head tube diameter: 1 1/8 inch Ahead (screwed at extra charge of 25 €)
Diameter of the derailleur clamp: 28.6 mm
Bottom bracket: 68 mm BSA 1.37˝ x 24t
Tire clearance: 40 mm with mudguards, approx. 42 mm without mudguards depending on the tire manufacturer and the position of the rear wheel in the dropout.
Fork: 4130 CroMo brazed with forged crown and dropouts. Eyelets for fender and low rider. 55 mm fork bend.
The frame-sets are available in any RAL color.
Prices: frame & fork raw 650 €, powder coated 750 €.
Frame geometry Paripa JWD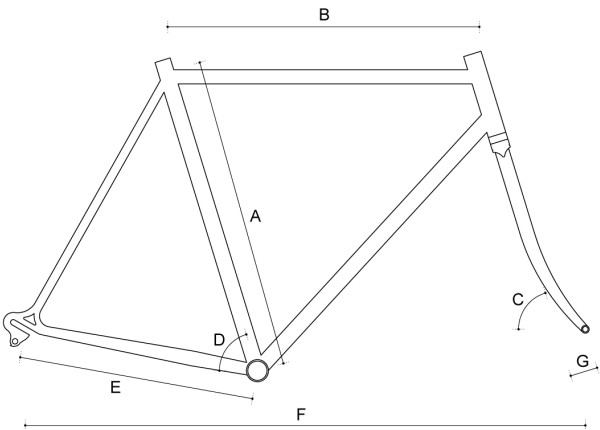 | | | | | | |
| --- | --- | --- | --- | --- | --- |
| A: Frame Height | 500 | 530 | 560 | 590 | 620 |
| B: Top Tube | 545 | 545 | 565 | 590 | 610 |
| C: Steerer Angle | 72° | 72° | 72° | 72° | 72° |
| D: Seat Tube Angle | 74° | 73° | 72,5° | 72° | 72° |
| E: Chainstays | 445 | 445 | 445 | 445 | 445 |
| F: Wheelbase | 1039 | 1039 | 1041 | 1061 | 1086 |
| Standover Height (32mm Tire) | 771 | 791 | 819 | 846 | 875 |
| G: Fork Rake | 55 | 55 | 55 | 55 | 55 |