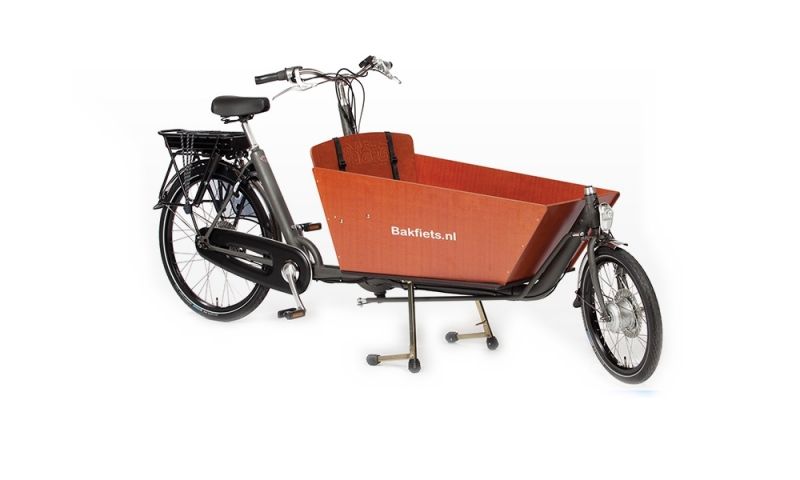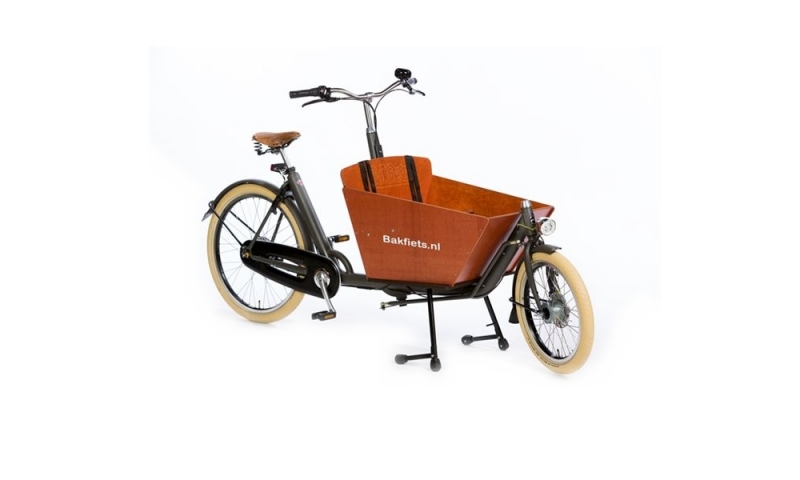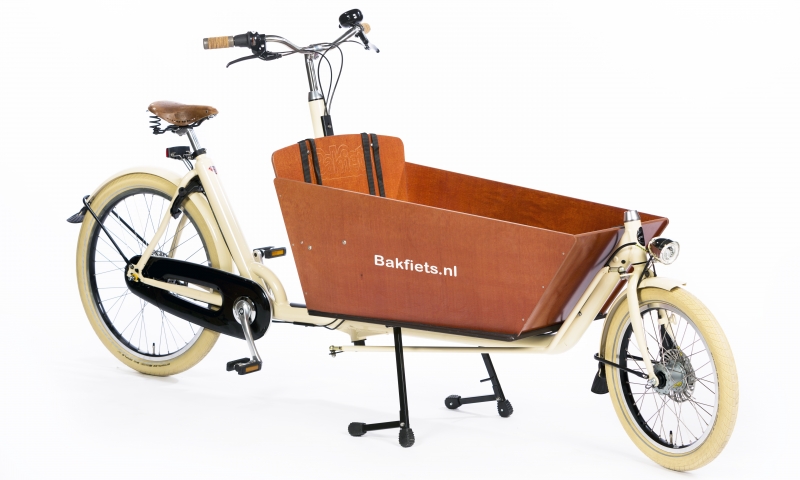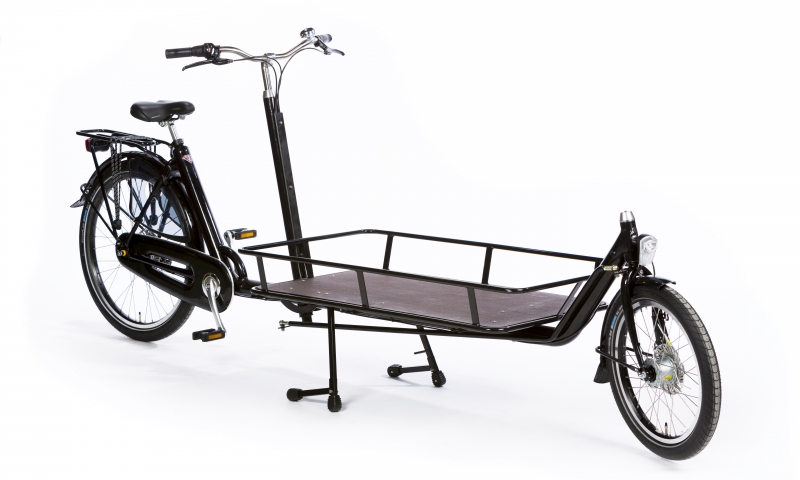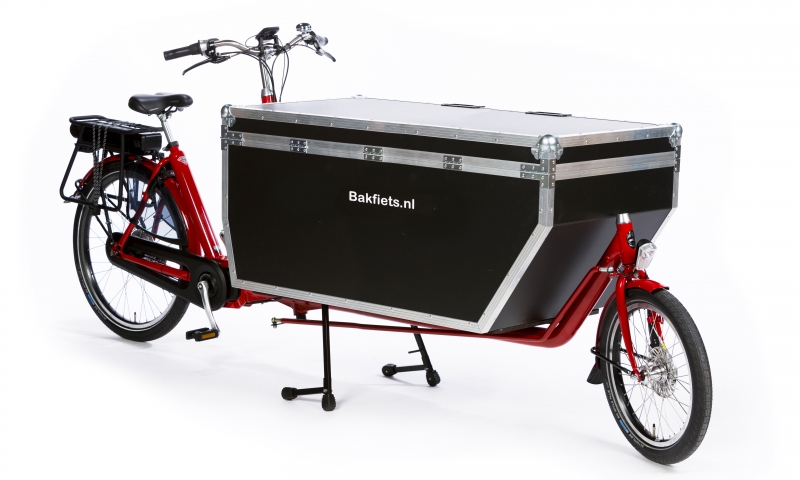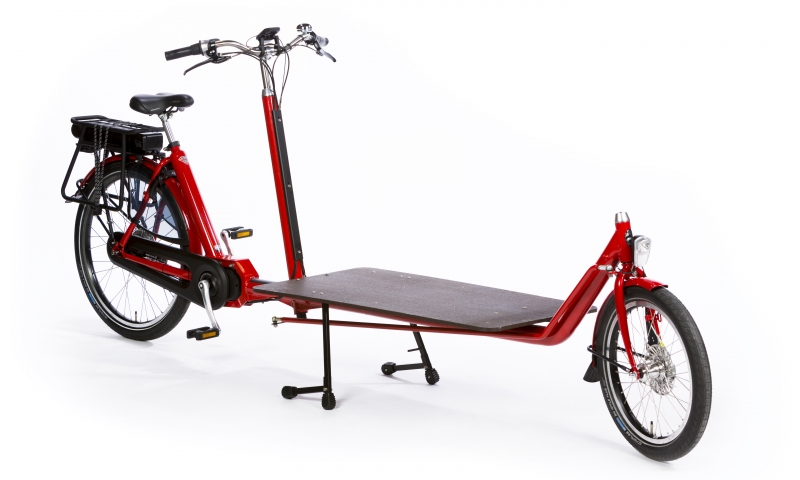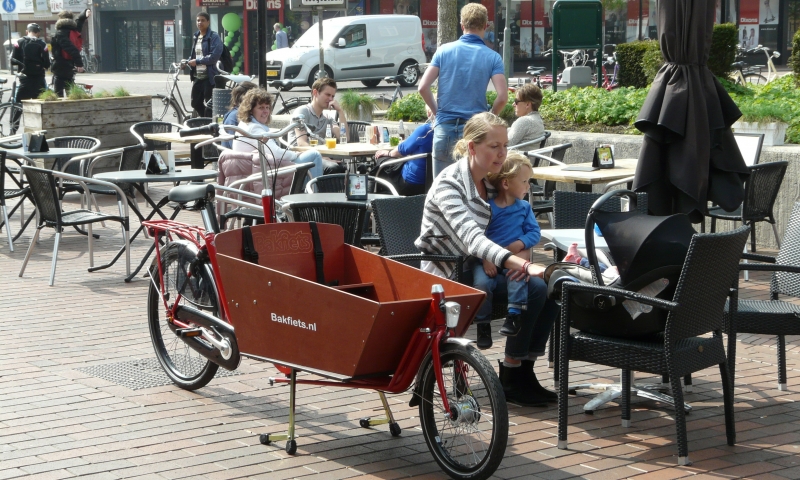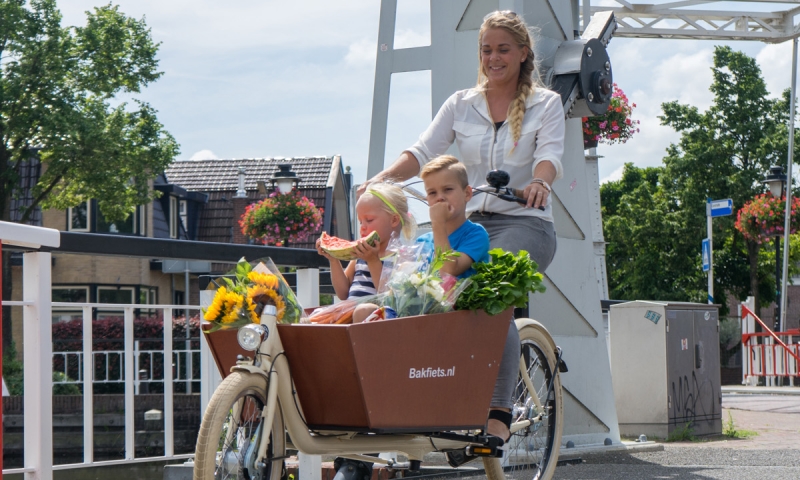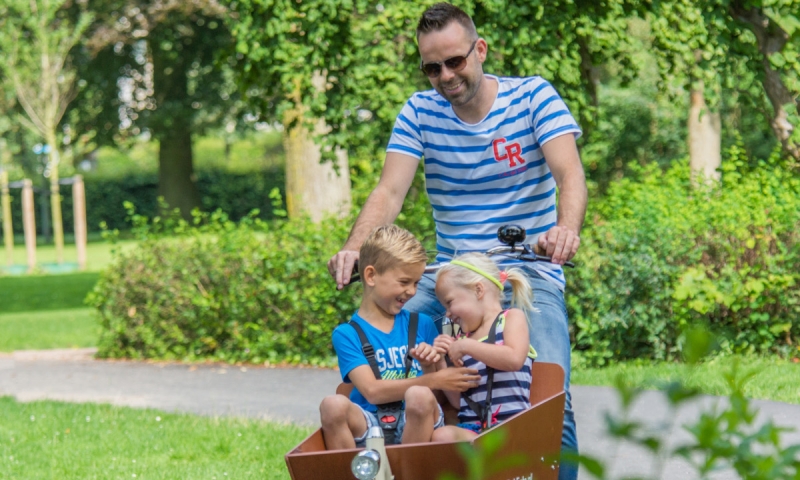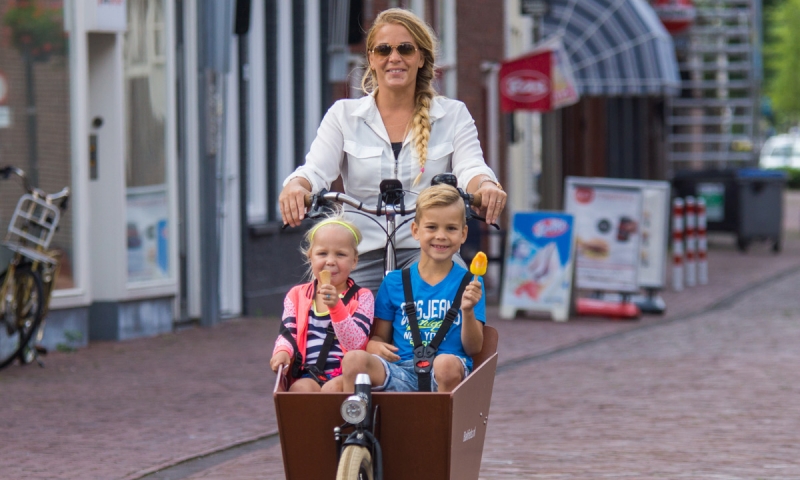 The Bakfiets.nl Longjohn was one of the first modern cargo bikes on the market. It rides quickly despite a comfortable sitting position reminiscent of a Dutch bike. It is equipped with modern bicycle components such as hub dynamo and high-quality braking systems. The people of Bakfiets understand their trade: all the equipment breathes the company's long experience in producing bicycles that are moved every day and should be as easy to maintain as possible. A transport box made of weatherproof glued wood with covers made of truck tarpaulin, wheels with very solid components, encapsulated drive & brakes and a huge optional equipment list leave no wishes unfullfilled.
The Bakfiets Cargobike is quite suitable for longer distances and requires very little maintenance thanks to the great equipment. Our recommended equipment includes 8-speed hub gears, hub dynamo and Marathon Plus tyres, at least one foldable seat and a tarp to cover the box. This cargo bike is ideally equipped for transporting children thanks to a wide range of additional options!
It is available in two lengths with different sized transport boxes and optionally with Shimano Steps electric assistance.
Technical data:
Frame: HiTen steel
Handlebar: stainless silver
Stem: stainless/Alloy
Brakes: Hydraulic disc or Rollerbrakes
Gears: Shimano geared hubs
Wheigt: from 40 kilogram
Length: 228cm
Load capacity: 85 kilogram
Max length of box: 72cm ( 43cm)
Max width of box: 63cm
Price: from 2050,- €